JM Equestrian / REC ARENAS 14/1/18
What a fantastic start to 2018 with record Senor entries at the BS Senior show with over 220 competitors Well done to Alan course building, Donna and Rennie stewarding efficiently, our judges Michelle & Heidi and Alison and Angela who looked after everyone in the café.  Well done to everyone who supported us.
Next Senior shows in January are Sunday 28th & Wednesday 31st. Janice xxx
JM EQUESTRIAN BS JUNIOR SHOW RESULTS 2/1/18
Thank you to everyone who came our Pony show at REC ARENAS.
Well supported classes once again and showing the super combinations there is around. 
Lovely to see Riders with their new ponies and others making the transition to 138 and 148 ponies.  Looking forward to seeing your progression throughout the year. 
Next Pony show at REC is January 27th to include the Eskadron Pony Discovery qualifier for the BLUE CHIP Championships plus Scope Cats & Pipes,
Graham Heath 128/138 and the Direct Insurance Group Bright Star. 
Thanks Janice x
*********************************
JM Equestrian / REC ARENAS at Richmond EC, North Yorks DL10 7PL
JANUARY 2018 SHOW DATES
including BLUE CHIP & SCOPE FESTIVAL 2018 SENIORS

January 14th   FMB's THERAPY SYSTEMS STAR BLUE CHIP Q
SCOPE 95cm OPEN. & TACKLOCKERS  UK MASTERS 1M
January 28th  HORSEQUEST UK NOVICE BLUE CHIP Q
SCOPE 95cm OPEN. & TACKLOCKERS  UK MASTERS 1M
January 31st Category 2 Wednesday
JUNIOR BS JANUARY SHOW DATES 2018
January 2nd 
SCOPE CATS & PIPES
GRAHAM HEATH 128/138
GRAHAM ASH 1M NOVICE MASTERS UK
JM January 27th
ESKADRON PONY DISCOVERY BLUE CHIP Q
SCOPE CATS & PIPES
GRAHAM HEATH 128/138
DIRECT INSURANCE GROUP PLC BRIGHT STAR
*************************************
CHAMPIONS WEEKEND MARCH 17TH - 18TH 2018
at REC ARENAS Richmond EC
North Yorkshire DL10 7PL
VIEW GRAND FINAL QUALIFIED COMBINATIONS HERE

Qualifiers will be at every JM / REC Junior show at this venue only
*************************************
Huge well done to all our competitors who took place in the re arranged NORTHERN SHOW CROSS Grand Finals at REC ARENAS December 3rd 2017.
Thank you to Donna & Rennie Wood of REC who gave you the opportunity to win over £1k in prize money, Rugs, Trophies, Championship Sashes & Rosettes.
Thanks also to Alan Mewse our course builder and Alison, Gillian and Jessica our go to helpers who did a fantastic job all day. Lets hope the weather is kinder to us next year. 2018 qualifiers will start in April.
[ read more .. ]
*************************************
THE NEXT BLUE CHIP CHAMPIONSHIP PONY QUALIFIERS 2017/2018
Good luck everyone! Janice x
All to be held at REC ARENAS. Richmond EC, North Yorks DL10 7PL
Eskadron Pony Winter Discovery Championship Qualifier 27th January 2018
HorseQuest UK Sapphire Championship Qualifier 24th February 2018
HorseQuest UK Coral Championship Qualifier 24th February 2018
Blue Chip Pro Sparkle JC/JA Championship Qualifier 24th February 2018
THE NEXT BLUE CHIP CHAMPIONSHIP SENIOR QUALIFIERS 2017/2018
Good luck everyone! jx
All to be held at REC ARENAS. Richmond EC, North Yorks DL10 7PL
HAYGAIN hay steamers Diamond Championship Qualifier to be held on 19th November 2017
FMBs Therapy Systems Star Championship Qualifier to be held on 14th January 2018
HorseQuest UK Novice Championship Qualifier to be held on 28th January 2018
Blue Chip Joint RLF Power Championship Qualifier to be held on 25th February 2018
Blue Chip Karma Performance Championship Qualifier to be held on 25th February 2018
DDS Demolition 1.25m Winter Championship Qualifier to be held on 25th February 2018
Download BlueChip Full class specifications here
**********************************
JM / REC CHAMPIONS DAY at Rec Arenas is over for another season with 172 competitors jumping for a £3k prize fun, Championship Rugs, Trophies and Café Deli Championship Sashes. Huge thanks to our sponsors Johnny Aird Farrier, The Atkinson Family, Café Deli -The Slack Family, Discount Equestrian, Howard Equestrian Competition Horses, Ingrid Francis, Greer Hancock and Tally Sew, The Haynet of REC ARENAS, Helga Linton, Adrian Lupson, Alan Scott, The Proudley Family, Ronnie Aitken, Graham Heath Construction, The Wood Family, W T Banks & Co, Vicarage Windows, Karen & Lee Yeoman, Rec Arenas, JM Equestrian & Alan Mewse. We cant put shows like this on without your help and we hope you all enjoyed our hospitality on the day.
ROLL OF HONOUR CHAMPIONS DAY September 2017
STAR IN THE MAKING CHAMPIONS
STAR 75cm GRAND FINAL
1.  Issy Armstrong & Sweet Salsa
2.  Sarah Proudly & Real Cool Dude
3.  Sadie Hancock & Louis 11
STAR SPO GRAND FINAL
1.  Rachel Proudly & Shappen Pilgram
2.  Krissie Yeoman & Legend Reborn
3.  Abigail Leadbetter & Nice as Pie
128 GRAND PRIX
1.  Fergal Holohan & Harri Potter
2.  Tabitha Kyle & Coreys Princess
3.  Rachel Proudly & Styx Evo V111
138 GRAND PRIX
1.  Tabitha Kyle & Playboy Van De Zoetewei
2.  Charlie Rae Nelson & Kiltormer Dan
3.  Tabitha Kyle & Lisduff Royal
WOODS FAMILY 148CM GRAND PRIX
1.  Shaunie Greig & Casino Royale V111
2.  Shaunie Grieg & Moonlight Flight
3.  Charley Hamilton & Novella 11
JM/ REC 2 DAY PONY SHOW ROLL OF HONOUR JULY 15TH-16TH 2017
PAIGE AND EMILIE WERE 'W'RIGHT ON SONG.
Super weekend of jumping at the recent BS Pony Show with JM & REC ARENAS. At Richmond EC in North Yorkshire.
Paige Wright and Emilie Wright were two of the stars of the show in very competitive Discovery and Novice Second Round Competitions. And Champions Day is hotting up with strong combinations qualified for Champions Day on September 16th at Rec Arenas. Star of the Making & Small Pony Open with £100 Grand Finals plus 128/138 Grand Prix and 148cm Grand Prix. Great prize money on offer at this show plus Rugs Sashes and other prizes. Sponsors already on board with their support for this show so anyone wishing to help out contact Janice 07906468450.
THE EARL OF DURHAM TROPHY SHOW HELD AT WATERFORD EC
JULY 8-9TH 2017
This was our first Earl of Durham Trophy Show with some lovely Trophies on offer along with super prize money. Jamie Atkinson had the ground perfect for both days and the sun shone on the show which was an added bonus. A fantastic spectacle of show jumping with some of the best riders in the Area coming forward.
Huge thanks to our many sponsors who we hope enjoyed our hospitality over the weekend.
JB EQUINE, SAM NURSE, BILLY DAVISON, THE HILL FAMILY, WELDRACK LTD, SPILLERS HORSE FEEDS, OAKWOOD STABLES, ROBERT SHIELDS, KEVIN LOWSON, JACK WATSON, SARAH DEARY BURDESS, REC ARENAS, JM EQUESTRIAN, & WATERFORD EQUESTRIAN.
We hope to build on this for next year and keep important grass shows in the calendar.
Organiser Jamie Atkinson & Secretary Janice Mewse want to also thank Alan Mewse, Donna & Rennie Wood, Michelle Frizzell, Amy Atkinson & her family plus Keith & Sue Atkinson for all their valued help.
TROPHY ROLL OF HONOR 2017
EARL OF DURHAM Annabel Shields
NEIL HILL MEMORIAL Holly Gair
HAMILTON POPPETT Anneli Larson
MY MYSTERY Grace Hall
TOWNHEAD STUD FOXHUNTER Alex Moorhouse
TOWNHEAD STUD OPEN Jess Mcnally
JB EQUINE Anna Dunlop
******************************************

Be our finalists at the Grand Final at the Countryside Live Event
October 21st JUNIOR INDIVIDUALS & TEAMS
October 22nd SENIOR INDIVIDUALS & TEAMS
Top 15 in each section of the individual leagues at end of season will qualify.
ALL INDIVIDUAL classes have a prize fund of £100 to our Champion, £50 to Reserve Champion & £25 to 3rd place each class! Plus Trophies, Championship Rosettes & Sashes
***********
ALSO OUR INTER TEAM RELAY NO QUALIFICATION REQUIRED
£300 to the winning team each day, £150 to Reserve Champions, £75 to 3rd place
Trophies, Championship Rosettes & Sashes. Over £1900 prize money on offer over the weekend .

***********************************************
REC ARENAS / JM EQUESTRIAN 28TH-29TH January 2017
Hickstead, Royal Highland, Blue Chip and Scope Festival qualifiers
provided a fantastic weekend of jumping at Richmond EC. 
.. read more ..
***********************************************
STAR IN THE MAKING SUMMER 2017
CHAMPIONSHIP DAY IN SEPTEMBER 2017
***********************************************
JM EQUESTRIAN & REC ARENAS SUPPORTING JUNIORS AND THE FUTURE OF OUR SPORT What a fantastic Champions Weekend it was for the JM Equestrian / Rec Arenas 2 day Pony show held at Richmond EC March 18th-19th 2017 with 310 rounds jumped.
.. read more ..

***********************************************
NORTHERN SHOWCROSS 2017 LATEST LEAGUE TABLES

***********************************************
JM EQUESTRIAN / REC ARENAS CHAMPIONS DAY September 18th 2016
JM/REC 'Supporting Juniors and the Future of our Sport'
The sun shone for the JM Equestrian / Rec Arenas Pony Champions Day 2016 where there was £2500 worth of money and prizes on offer!
This show included the Grand Final of the STAR IN THE MAKING Championship which had 25 qualified combinations competing for a £300 prize pot,
Rugs and Championship Rosettes.
Codie Linton and her lovely pony Finding Pearl became our first Star in the Making Champions 2016, a very happy Codie took home £100 plus a beautiful Ponykit Champions Day Rug & Championship Rosette in a fiercely contested class. Less than a second covered the first three ponies home which saw Codie take the class from Anna Mould and her super pony Baily V11 with Abigail Rome with Esceifiog Marvel closely following in 3rd. Both Anna and Abigail also took home Champions Day Rugs.
Fourth, Fifth and Sixth placed riders Sadie Hancock & Gort Lucky Grey, Lucy Jackson & Rio Tropical and Olivia Wrathall and her lovely pony My Arcturus all received beautifully embroidered Tallysew Saddle cloths.
ALL riders competing in the final received a goody bag kindly donated by Tallysew who also donated the saddle cloths and embroidered all the rugs for the day.
All classes were very well supported with £50 first prize and a JM Equestrian sponsored Champions Day Rug and REC Championship Sashes to the winner of every class.
All double clear Springboard riders received beautiful red and gold Championship sashes kindly donated by Donna at REC Arenas and
Champions Day Medals donated by JM Equestrian.
A huge mention must go to all our sponsors who continue to support our Pony shows, we are very grateful and much appreciative of your help.
THE SHIELDS FAMILY. THE GREY FAMILY & 4 PAWS FARM, DISCOUNT EQUESTRIAN & the WRATHALL Family, SARAH KANE, ALAN SCOTT & MIDDLETON RC, PAUL PROUDLEY & FAMILY
DEAN MOULD FARRIER, GREER HANCOCK & TALLYSEW, THE HAYNET AT REC ARENAS, BRENDA ALLISON, REC ARENAS ,
JM EQUESTRIAN & ALAN MEWSE .
Many thanks also to those who have sponsored at past shows and those offering in the at future. The sponsorship enables us to continue to promote and support Junior Show Jumping at REC which makes for exciting competitive classes.
Thanks also to Alan Mewse our course designer, Donna & Rennie Wood, Spider - Steward, our Judges Michelle and Dorothy and all the REC Team.
Several of our Northern jockeys did really well at the Nationals and Scope Festival and we announced their fantastic achievements throughout the day, it was lovely to see them all at Champions Day.
JM Equestrian, Rec Arenas and Stainsby Grange have lots of classes over the winter season to suit all. Look out on www.jmequestrian.co.uk for a full diary of dates and qualifiers.
If you have any ideas or want to get involved with our sponsorship please contact Janice 07906468450. Thank you.
*************************************
GYS MINI MAJOR / ROYAL HIGHLAND / SCOPE FESTIVAL 2016 at JM/REC ARENAS.
Well done to everyone who competed at our show. Lovely to seeing everyone cheering each other on! Many thanks to our fantastic sponsors and to those who made this happen.
.. Full Write Up Here ..
*************************************


BS PONY UPDATE 2016!
PONY NOVICE REGIONAL FINAL JUNE 12TH
We are looking forward to running BS shows at Rec, Stainsby, Waterford
& Burgham and classes at Countryside Live and
The Star of the North/Ann Brannen Memorial shows.
And really looking forward to my first year working with
The Great Yorkshire Show SJ Committee.
Lots of qualifiers on offer all year at our shows and 'special' prizes too.
Many thanks for all your continued support and sponsorship.
All the very best Janice & Alan xxx
Contact Janice 07906468450 for any details

*************************************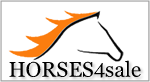 REC/JM/HORSES4SALE.NET WINTER SERIES
RUGS. TROPHIES. SADDLE CLOTHS
& FANTASTIC PRIZE FUNDS AVAILABLE!!!
*************************************
STAR OF THE NORTH 2016
The final league tables have been concluded and our Gala Night will be announced soon. Well done to everyone who took part and good luck in the finals.
Janice & Paula xxx
STAR OF THE NORTH 2016 FINAL PONY LEAGUE TABLES
STAR OF THE NORTH 2016 LATEST HORSE LEAGUE TABLES
*************************************
What a great 2015 northern showcross final
and relay at countryside live
.. read more about it ..
*************************************
The TOP 12 Yrs & UNDER RIDER/PONY COMBINATION 2015
VIEW NEWS AND FINAL LEAGUE TABLE
*************************************
THE ANN BRANNEN MEMORIAL SHOW IN AID OF MACMILLAN CANCER RESEARCH & MARIE CURIE
Show Organisers Peter & Paula Allen, Janice and Alan Mewse and Christina Foley got together with John & Emma Brannen to create a show with a difference.
The show was in memory of Johns mum Ann Brannen who was passionate about showjumping. Ann was a Judge, Deputy Area Rep and Treasurer for Area 12a for many years following in her father Norman Stevensons footsteps who was also Area Rep for many years. Ann loved hunting and was a member of South Durham pony club from a very early age.
The show was about bringing Anns passions together for a weekend of unforgettable competition. It kicked off on Saturday evening with inter-hunt and pony club classes. Eight hunts including the South Durham, Braes, Morpeth & Tynedale, Cleveland,Hurworth & 'Todd Hunt gained points throughout the evening to win The Ann Brannen Memorial Perpetual Trophy kindly donated by Liz Eagles 12a Area Rep.
Classes on the Saturday evening included The Handy Hunter, Ride and Drive, Masters Class and a High Jump.
South Durham (Anns hunt) won the evening and raised the trophy & the roof at this memorable event and the trophy was awarded to Gareth Watchman, Chris Moorhouse & Charlotte Arnold the winning South Durham Hunt by Anns husband David Brannen.
The evening also featured a pony showjumping class in memory of Janet Scott all proceeds of this class went to Marie Curie and this class was won by Ria Scott on Woodpeckers Golden Flash with in second place Jake Gibson who donated the entire contents of his money box to the Janet Scott Marie Curie class with Swansea Jack and in third place Kaitlin Fannen & Midnight Thunder and the class was sponsored by Alan Scott.
An Auction of donated prizes including a weeks villa holiday in Lanzarote kindly donated by The Robinson Family, Helicopter ride kindly donated by The McCullagh Family , plus a crate of Champagne donated by Les Moorhouse. Jack Watson bought the Villa prize and the Champagne with a fantastic bid, and Barry Johnson won the helicopter ride with a very generous bid too.
A very popular Horn blowing competition entertained the packed crowds and was won by Ross Crawford who won a bottle of Champagne.
Sunday was all about the Senior BS Showjumping and Stainsby Grange was packed to the rafters with spectators raising over £1000 on the door alone.
Every class sponsored by local competitors and familys from the area and most of the riders also donated some prize money back to the charity.
The day was a huge success. Organisers, staff and Judges gave their time for free and the atmosphere was fantastic. There were also trophies for every class, and the sashs and rosettes were all made free of charge by Pat Leighton and Ian Brown.
Paula, Janice & Christina were overwhelmed by the generosity and kindness of all the people, riders and spectators who came to remember Ann and all thoroughly enjoyed planning the event and making it happen. Janice said it had 'took over our lives' over the last few weeks but the effort and team work was well worth it and had been very emotional as we had all previously worked together as a committee along side Ann in the area for many years.
At the last count the weekend raised an amazing £12,000.00 in aid of Macmillan Cancer Research.

***************************************************
2015/16 British Showjumping Dates:
Winter AMATEUR qualifier March 12th and 13th 2016 with other qualifiers to be advised soon when available.
JM EQUESTRIAN
Oct 4th Senior Cat 2 REC
Oct 10th & 11th 2 day Juniors at REC
Oct 21st Seniors REC
Oct 25th Juniors STAINSBY
Nov 4th Seniors at REC
Nov 8th Seniors at REC
Nov 22nd Juniors at STAINSBY
Nov 29th Seniors at STAINSBY
Dec 5th Seniors at REC
Dec 6th Juniors at REC
Dec 12th & 13th 2 day Seniors at REC
Dec 30th Juniors at REC
Jan 3rd Seniors at REC
Jan 13th Seniors at REC
Jan 16th Seniors at REC
Jan 17th Juniors at REC
Jan 23rd & 24th 2 day Seniors at REC
Jan 31st Juniors at STAINSBY
Feb 17th Juniors at REC
Feb 21st Seniors at STAINSBY
Feb 24th Seniors at REC
Feb 27th Juniors at REC
Feb 28th Seniors at REC
March 12th & 13th 2 day Seniors at REC including AMATUER Q
March 20th Juniors at REC
March 27th Seniors at STAINSBY
March 30th Seniors at REC
---
JM Equestrian has been established in the North East for a number of years now with a reputation for running reputable British Showjumping shows both at Junior and Senior level. Janice and Alan Mewse have dedicated their time to building that excellent reputation.
Are you looking for: